The Rules Have Changed for Our Generation of American Retirees
Whether you agree with our current administration's policies or not, changes in the tax code could benefit you, but only IF you understand how to use them when planning for retirement. Join local retirement professional, Danny Philipi, at this exclusive event as he addresses techniques to help shelter your assets, keep more income, and potentially reduce your tax burden.
Join us as we discuss:
Tax Laws Changes: How the new Trump Tax Code has created a window of opportunity that could benefit you and your family for years to come
Retirement Accounts: Why your IRAs, 401(k)s, and other retirement accounts could be setting you up for an unnecessary tax bill
Retirement Income: Learn strategies to help avoid outliving your money and secure your future cash flow
Social Security Benefits: How to help keep your benefits from being taxed and maximize what your spouse retains after you're gone
Market Volatility: Ways to prepare for the end of the unprecedented bull run and help protect your assets from the next downturn
BONUS TOPIC
Medical Needs:  Why healthcare and long-term care costs are one of the single biggest risks for retirees today and what you can do to help protect yourself and your family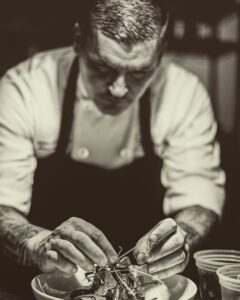 THE WHITE LINEN
3 Course Meal with French Wine Pairings
Register today for a complimentary, fine-dining experience! Seating is limited.
---
RSVP today to uncover the opportunities
some advisors may miss due to a narrow focus on your investments.
Check in begins at 6:15 PM | Seminar starts promptly at 6:30 PM.
Dinner is on us and there is no obligation. Adult first time attendees only, please. For ages 50+.
00424200