Today's retirement is different.
It's not the final chapter in the book of life but rather a new beginning ... a second act. Join us at one of our events to see how we can help you make your retirement dreams a reality.
Our simple
guided process
will help you get started

Wondering if you are on track? Need a second opinion? Schedule a call with us to see if we're a good fit and how we might be able to help.

Using our proprietary Retirement Report Card, we'll evaluate your current financial plan across 12 key areas to help you make sense of where you're at.

Utilizing our holistic approach, together we'll build your custom strategy to help you confidently pursue your retirement goals.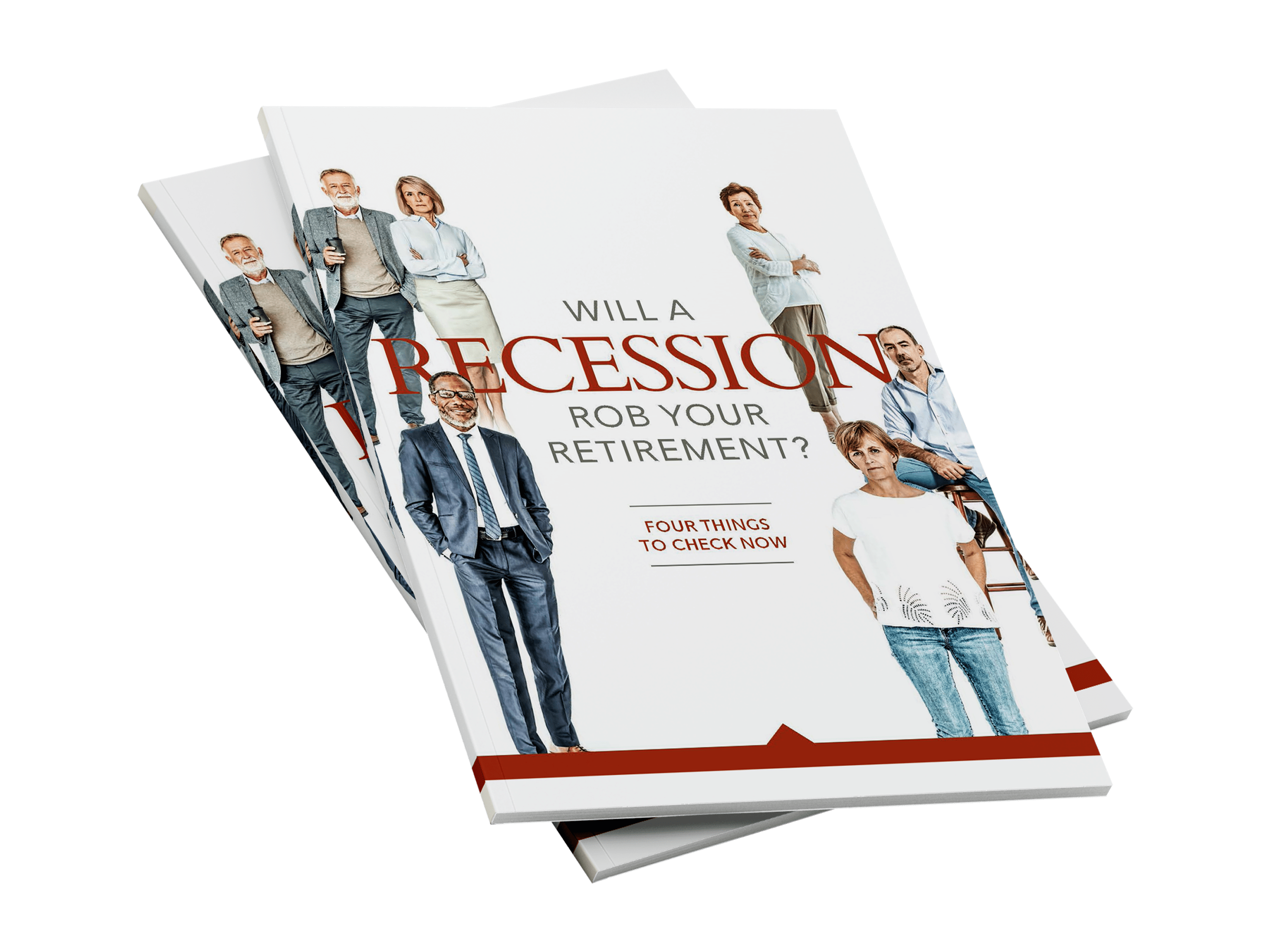 INSTANT DOWNLOAD
Will A Recession Rob Your Retirement?
Four Things To Check Now.
This complimentary guide walks you through four things to check now to help ensure you and your family are supported — even if the economy takes a dip.
Have you factored in all of your expenses, including health care?
Do you know where your assets live and understand the implications?
Have you calculated your tolerance for risk or considered reallocating your money?
Are you familiar with alternative methods of creating income without relying on the volatile stock market?
The road to a
confident retirement starts here.