Today's retirement is different.
It's not the final chapter in the book of life but rather a new beginning ... a second act. Join us at one of our local events to see how we can help you make your retirement dreams a reality.
Our simple
guided process
will help you get started

Schedule a visit with us to discover what your ideal retirement looks like. During our time together, we'll aim to get to know you and what you want out of retirement.

Using our proprietary Retirement Report Card, we'll evaluate your current financial plan across 12 key areas to help you make sense of where you're at.

Utilizing our holistic approach, together we'll build your custom strategy to help you confidently pursue your retirement goals.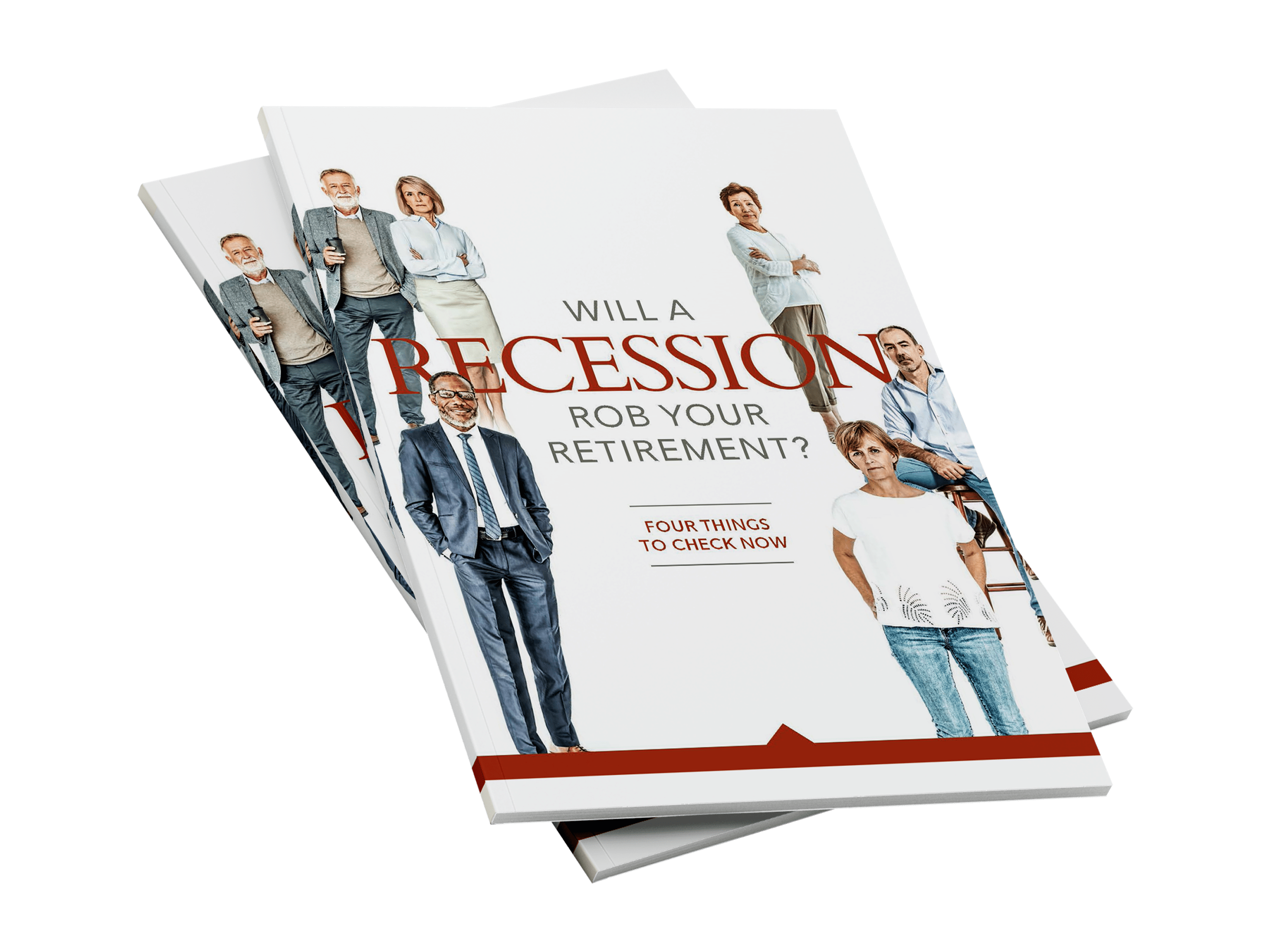 INSTANT DOWNLOAD
Will A Recession Rob Your Retirement?
Three Things To Check Now.
This complimentary guide walks you through four things to check now to help ensure you and your family are supported — even if the economy takes a dip.
5 sources of income (aside from Social Security) to factor into your retirement equation
A simple calculation to determine whether you've saved enough to retire
Alternative methods to create income without relying on the volatile stock market
The road to a
confident retirement starts here.