Today's retirement is different.
It's not the final chapter in the book of life but rather a new beginning ... a second act. Join us at one of our events to see how we can help you make your retirement dreams a reality.
Our simple
guided process
will help you get started

Wondering if you are on track? Need a second opinion? Schedule a call with us to see if we're a good fit and how we might be able to help.

Using our proprietary Retirement Report Card, we'll assess your current financial plan across 12 key areas to help you make sense of where you're at.

Utilizing our holistic approach, together we'll build your custom strategy to help you confidently pursue your retirement goals.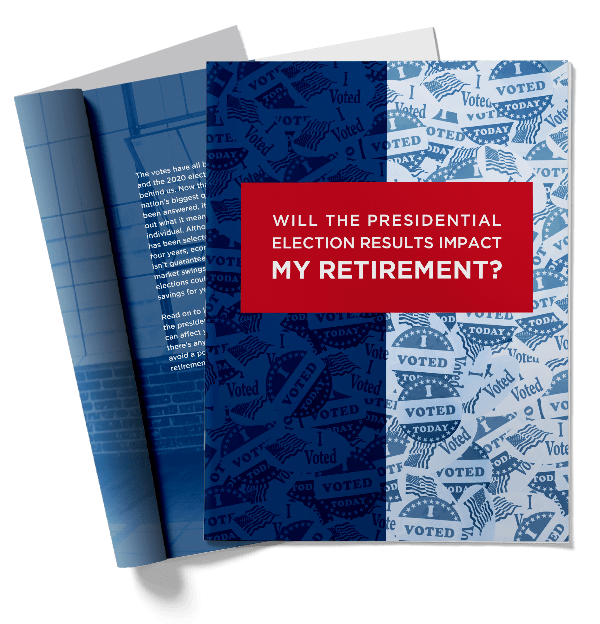 INSTANT DOWNLOAD
Will the Presidential Election Results Impact
YOUR Retirement?
Find out how you can preserve your hard-earn savings from being exposed to the political winds coming out of Washington D.C.
What you'll learn:
Economic fluctuations that can stem from a presidential election
How long the effects of an election can be felt
Things you can do to avoid a potential dip in your nest egg
The road to a
confident retirement starts here.